Urgh.  It feels like it wasn't that long ago I wrote a post similar to this.  Like a perpetual cycle of highs and lows; the highs are amazing & the lows are, frankly, more annoying than an itch on the sole of your foot when you're wearing boots that have 12 feet of shoe lace & you're wearing a corset.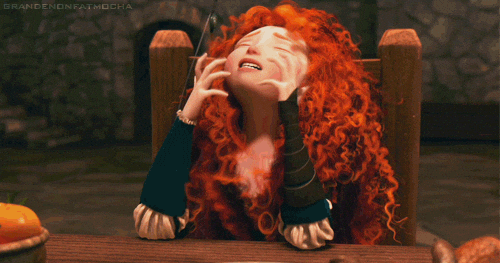 A few weeks ago my training programme changed, this one has taken weeks to get used to & I've been sticking to weights that I *know* I can handle, not necessarily seeing if I can go higher than before (I like round numbers, doing 5 or 7 of something doesn't sit right with me & if I can do 8 then I may as well try to do 10)
I had a few days away from the gym last week (for the past few weeks I've not had a proper rest day, I've always been doing something) so on those days away I spent a fair amount of time reading & trying to find out where I was going wrong.  I'm still a novice with lifting & my PT was away on business so I couldn't pick his brains.  Anyway, in those days I realised that most of my heavier lifts haven't changed for MONTHS; I know that training isn't about consistently getting those PR's but my thinking was how can I continue to progress & get out of the constant plateau that I've been floating on for the last few months (weight loss isn't a goal, so IDGAF what the scale says)
If there's one thing I've learned over the last year is that when a plateau hits, you need to figure out why & it's not a simple task (or it isn't for me) The easiest way to go through it, is – ironically enough, via my weight.  I lost weight when I started cycling to & from the gym, I lost weight when I changed my eating habits, I lost weight when I switched to intermittent fasting. The scale hasn't changed since er, July I think.
In my reading mission, I read a great post from Chris Mullen about bulking (something I've heard about, but never gave it much thought) towards the end of the post he said:
Remember though, TRACK YOUR MACROS, ok you're bulking so it's never going to be perfect but you have to have some idea, how else are you going to grow muscle?! You need to eat in a surplus to build muscle.

The severity of this surplus will determine the ratio of muscle mass to fat mass you gain.
You can only build muscle at a certain rate, so a big surplus will inevitably lead to lots of unwanted fat gain. Conversely, too small a surplus and you might stay lean, but your muscle building will be compromised.

Unfortunately, building muscle just isn't possible naturally when you aren't eating enough.

You need to spend time consciously building muscle if you wish to look muscular in any way (hence 'bodybuilding').
I've underlined the part that resonated through my head.
Andy told me I need to watch my eating when I first started cycling & I've been eating to maintenance for a long, long time. Maybe I haven't.  Maybe I've thought I was & in actuality I've been under-eating….it's a possibility. It's a possibility that I'm now exploring, I've changed my macros to suit & am hoping that the extra calories gives me that boost to be able to lift more.
I'll report back after a few weeks & let you know how it's going!